Awards
---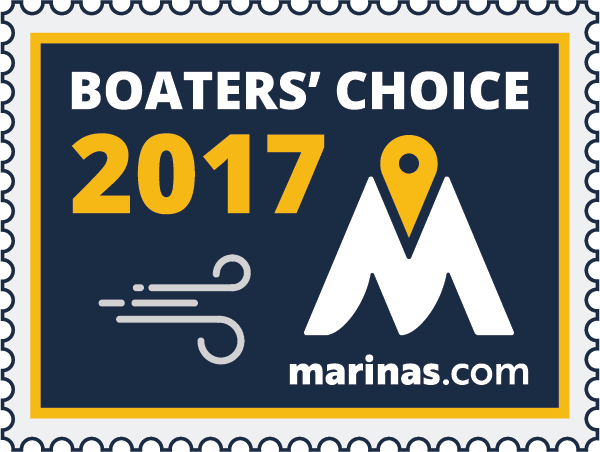 About
---
Located on Narragansett Bay, in the heart of New England yachting, Brewer Cowesett is the perfect place to keep your boat! With 765 seasonal slips sheltered by a continuous breakwater, Brewer Cowesett is an ideal stepping-off place for any adventure.
Whether it is reaching through the protected waters of Greenwich Bay or deep-sea fishing off Montauk, Brewer Cowesett is in the heart of boater's paradise. On shore, you can enjoy the nearby Roger Williams Park Zoo, the public golf course at the East Greenwich Golf and Country Club and the many boutiques and antique shops of East Greenwich Village. For our customers, Brewer Cowesett offers all the amenities to make your stay comfortable, and the on-site chandlery stocks most nautical supplies - or can obtain almost anything - within 24 hours.
For quality Brewer service for your boat, and a scenic location for your family to enjoy, you will find Brewer Cowesett in keeping with the Brewer tradition of quality and value.
Approach
---
Brewer Cowesett Marina is located on Greenwich Bay in the Northwest corner of Narragansett Bay. Boats of all sizes can enter Narragansett Bay either through the West Passage under the Jamestown Bridge or the East Passage under the Newport Bridge. Travel north in the Bay past Conanticut Island and into Greenwich Bay. Brewer Cowesett is located on the West side of the Bay just south of Arnold Neck.
Minimum Approach Depth:
7.0 Feet
Mean Low Water Dock Depth:
7.0 Feet
Mean High Water Clearance:
14.3 Feet
Services & Amenities
Last Updated: Dec 19, 2017
---
Closest Airport:
T.F. Green (PVD)
Max. Vessel LOA:
150.0 Feet
Max. Slip Length:
150.0 Feet
Max. Slip Width:
25.0 Feet
Electric Voltage:
110, 240
Show All
---