Awards
---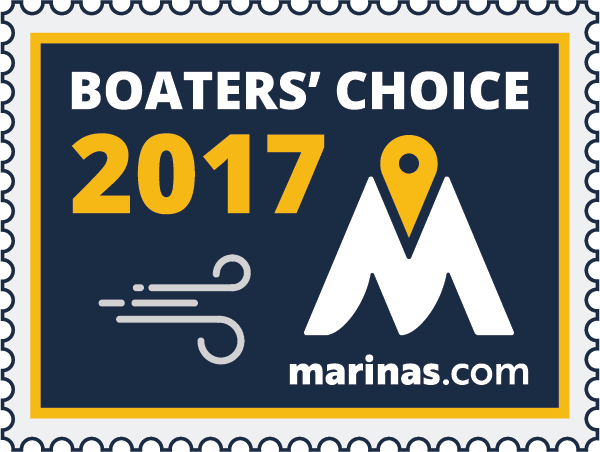 About
---
Cabrillo Isle, one of San Diego Bay's finest, is located at Harbor Island. This excellent location allows for easy access to the bay and the Pacific. Travel to and from the marina is extremely easy with Lindbergh Field, San Diego's international airport, just around the corner. Accommodating 463 vessels, with berths ranging from 25 to 140 feet, Cabrillo Isle Marina offers a beautifully landscaped facility, adjacent restaurants, and two four-star hotels. The promenade affords a magnificent view of the San Diego skyline, that stretches the distance of Harbor Island along San Diego's waterfront. Amenities include free Wi-Fi, cable TV, laundry facility, on-site delicatessen with pizza, sundries, beer, wine, and espresso. Amenities also include 3 resort pools, Jacuzzis, tennis courts, and a game room.
Looking for boat storage options? Ease of access and members-only facilities are just a couple of reasons to join us. Browse our services and amenities and you'll understand why we are the boat storage facility and marina of choice in San Diego Bay. No matter what your interests are at, on, or near the water, we are here to make your experience both enjoyable and memorable.
Approach
---
Minimum Approach Depth:
10.0 Feet
Minimum Channel Depth:
50.0 Feet
Mean Low Water Dock Depth:
12.0 Feet
Mean High Water Clearance:
100.0 Feet
Services & Amenities
Last Updated: Jul 25, 2017
---
Maintenance Facility:
Nearby
Closest Airport:
San Diego International Airport
Max. Vessel LOA:
146.0 Feet
Max. Slip Length:
77.0 Meters
Max. Slip Width:
23.0 Feet
Show All
---
Great staff and facilities, especially for as busy as they were on a holiday weekend
I'll dock here again. Facilities and resort amenities were appreciated by my boat guests. Marina Community vibe is pleasant. Thanks Cabrillo Isle Marina.