Is this your Marina?
Claim your business and make sure that your information, amenities, and photos are up to date for boaters looking for slips and services.
Claim this Marina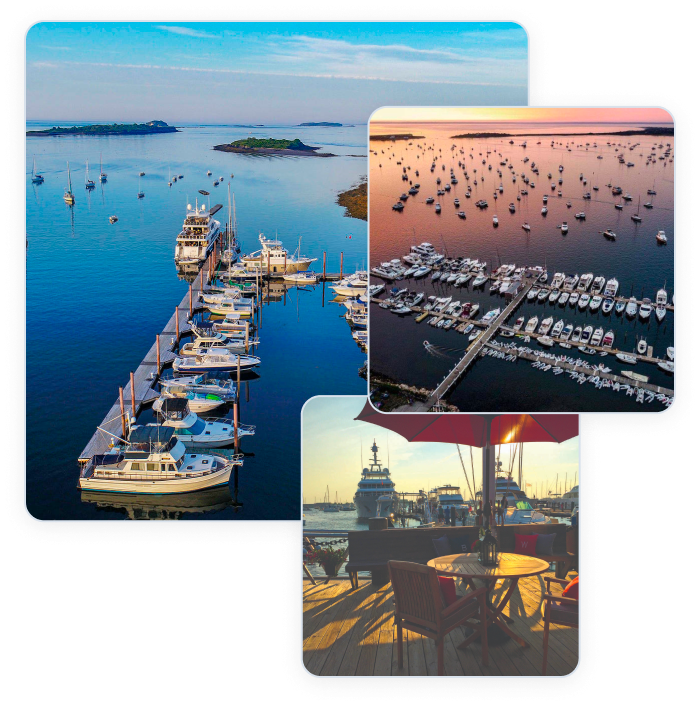 About
---
Located at Pitship Point (Longitude 123°02'18"W / Latitude 48°03'43"N) in Sequim Bay (approximately 18 miles east of Port Angeles), John Wayne Marina is easily accessible from Seattle, the San Juan Islands, and Canada. Transient moorage is usually available for those who wish to boat up to Sequim Bay and enjoy the weekend. Its location, plus its top-notch amenities, has made it a destination for boaters and non-boaters alike.
John Wayne Marina was constructed in 1985 on 22 acres of land donated by the John Wayne family. John Wayne frequented Sequim Bay waters aboard the family yacht (the "Wild Goose") and envisioned a marina in the scenic bay prior to his death. Eventually, this vision became reality under the ownership and auspices of the Port of Port Angeles.
Today, the marina features permanent and guest moorage, excellent marine services, a restaurant, showers, laundry and banquet facilities, and provides boat launch ramps, fuel facilities, public beach access, and picnic areas.
Berth Capacity
---
Approach
---
Minimum Approach Depth:
0.0 Meters
Minimum Channel Depth:
0.0 Feet
Mean Low Water Dock Depth:
0.0 Meters
Mean High Water Clearance:
0.0 Feet
Services & Amenities
Last Updated: Oct 30, 2022
---
Max. Slip Length:
0.0 Meters
Max. Slip Width:
0.0 Meters
Show All
---
What to say this place is awful!!! Don't come here!!! It is not an amazingly friendly facility that is perfectly maintained without being a bunch of yacht snobs. It does not have a beautiful setting, great crabbing, a short run to fantastic fishing... Nope don't come here... There is not a really nice park and beach. The public fishing pier is not a fun place for kids to CATCH fish...Nope stay away! There is also not a fun history around the place because it is where John Wayne kept his yacht and donated the land for the marina and park to Jefferson County... Nope, but if you do come here make sure you stop by our boat and say hi!