Awards
---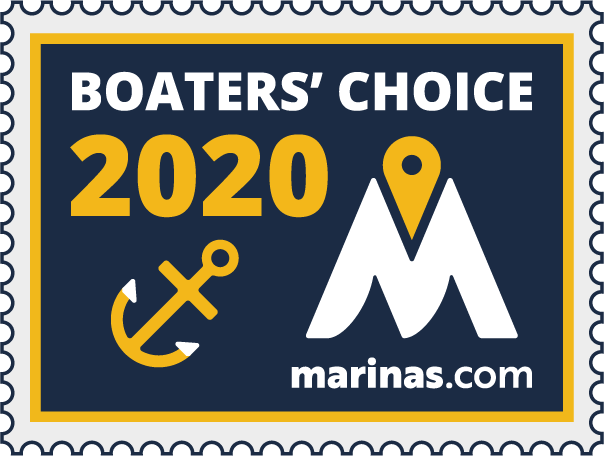 About
---
Kennedy Point Yacht Club & Marina is located on the intercoastal waterways directly across from Kennedy Space Center SPACEX Launch Pad, making it "America's Premiere Destination" for your FRONT ROW SEAT ROCKET LAUNCH EXPERIENCE!
Currently at 80% completion, this newly rebuilt marina will boast 138 brand new slips and finger piers. Every dock comes fully equipped with a 24/7 pump out station, which is remotely accessible by every slip. This feature gives every slip access without the unnecessary hassle of relocating your vessel every time a pump out is needed. Each beautifully constructed pier offers power pedestals, as well as amber lighting towers, providing excellent nighttime visibility. Relax in our outdoor sparkling inground pool, which is beautifully nestled up to the waterway, giving its' guests a complete resort-style experience. Both transient and long-term guests are welcome to enjoy the many amenities our marina has to offer including:
• America's Only Marina w/ a Direct Front Seat View To All SpaceX Rocket Launches. • Sparkling Inground Pool w/ Umbrella Tables and Lounge Seating • Men's & Women's Bathroom Facilities, inc. Hot Showers – Cleaned Daily • Dry Sauna – COMING SOON • Full Service Laundry Room Area • Picnic and BBQ Grill Area • Exclusive Manatee Viewing Lagoon • Wi-Fi • Cable • 50/30 AMP • 24/7 Pump Out Station At Every Slip • Power Pedestals and Amber Light Towers Throughout Every Pier • Manager on Premises 24/7 • Designated a 'Certified Clean Marina' by Florida's Department of Environmental Protection, as well as Clean Vessel Act Program. • Conveniently located within minutes of shopping, restaurants, and local attractions - including a brand new state-of-the-art cinema.
Berth Capacity
---
Approach
---
Minimum Approach Depth:
6.0 Feet
Minimum Channel Depth:
0.0 Feet
Mean Low Water Dock Depth:
4.5 Feet
Mean High Water Clearance:
0.0 Feet
Services & Amenities
Last Updated: Dec 28, 2022
---
Max. Vessel LOA:
70.0 Feet
Max. Slip Length:
60.0 Feet
Max. Slip Width:
0.0 Meters
Show All
---