Awards
---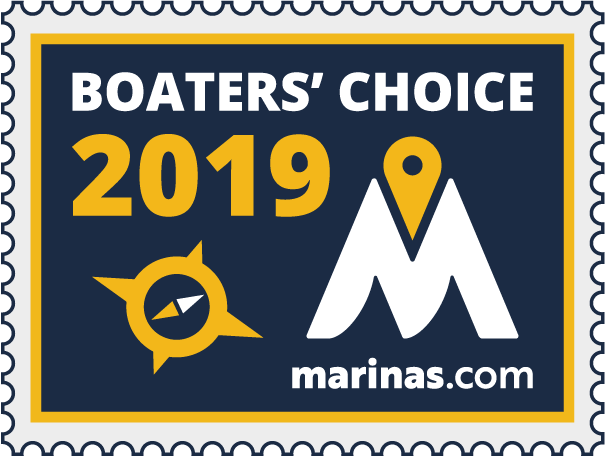 About
---
Spectacle Island features both moorings and a marina. The Spectacle Island Marina is a first come, first serve, floating dock system providing access to the island and its many amenities. Moorings are located on the north side of the main pier and can be reserved on the Dockwa app or on Dockwa.com.
$25 mooring reservation is for day and overnight use. $10 day trip reservation is for day use only.
Part of the Boston Harbor Islands National and State Park, Spectacle Island spans 105 acres and provides multiple attractions. Along with five miles of walking trails, the island features a visitor center, swimming beach (lifeguarded during peak season), and breathtaking, 360 views of Boston and the surrounding islands. To find more information about all the activities on the island, please visit bostonharborislands.org.
Berth Capacity
---
Approach
---
The Entrance to the marina is on the south side of the main pier. Please be careful of ferries leaving and entering the marina basin. Ferries may be restricted in their ability to maneuver so plan accordingly. We ask that vessels with a wide beam do not berth directly across from the ferry float (large steel float) in order to give the ferries swing room on their approach. The Drop off/pick up are is located at the end of the finger closest to the ferry float and should be used only when a ferry is not trying to enter or leave the marina please. Additional caution is required when approaching the float that is located closest to the beach. The inside between the shore and float is VERY tidal. Please be aware of your draft and tide height when berthing on this float. The mooring field is located on the northern side of the main pier. They can be reserved by using the dockwa.com application on your smartphone or tablet. There will be a dinghy for public use on the floats. Again, please be careful when entering and leaving the marina as visibility is bad at the corner of the pier. Stay along the shoreline if possible. Please return the dinghy promptly after using for other boaters. Thank you and enjoy Spectacle Island!
Minimum Approach Depth:
19.0 Feet
Minimum Channel Depth:
12.0 Feet
Mean Low Water Dock Depth:
10.0 Feet
Services & Amenities
Last Updated: Apr 06, 2020
---
Show All
---