Awards
---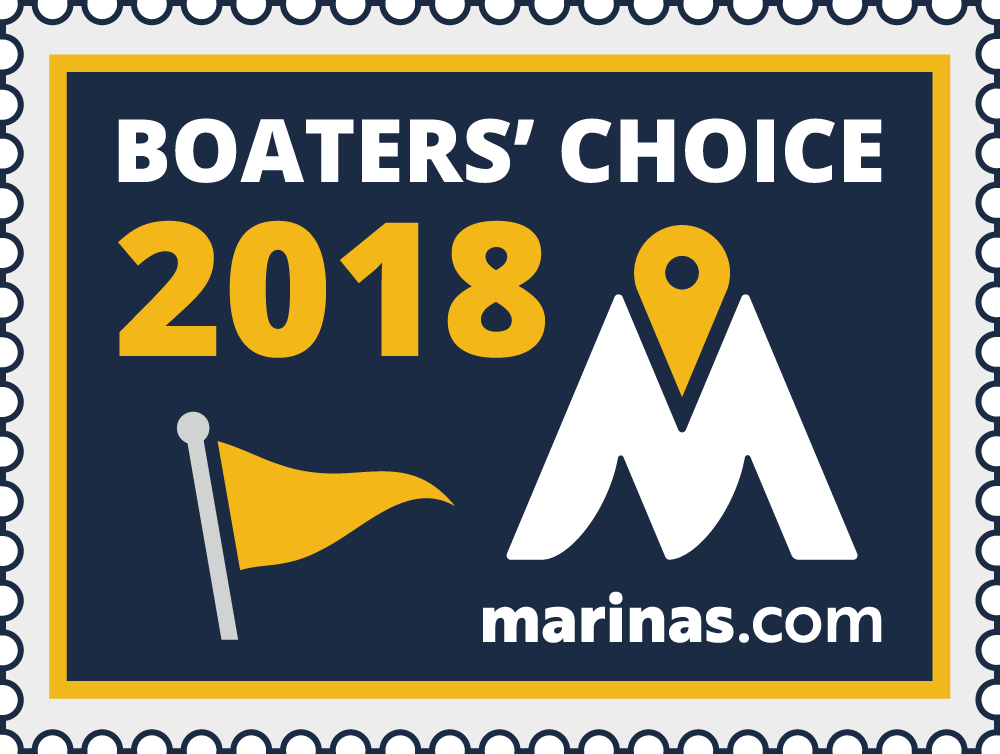 About
---
Open until October 15 Visitor services are open 7 days per week. Weekends will have full staff including restaurant menu, brunch, bar, scoop ice cream, general store and camping. Weekdays snackbar (available in restaurant), bar, scoop ice cream, general store and camping.
October 6: Friends of Watch Hill Dinner & Party https://www.facebook.com/FriendsOfWatchHill/
October 13 & 14, Prosecco Weekend: For all Watch Hill slip holders -- enjoy prosecco, wine, beer and all the perishable food in the freezer cooked up and on the house.
Seasonal Slips Available for 2019 Up to 18 slips are available for the 2019 season. Call now to reserve at 631-597-6073.
2018 Shoulder Rates $2/ft per night weekends $1/ft per night or day weekdays $1.50/ft per day weekends Hourly rates available on first come first serve basis.
Weekend "Minumum" Rates
Allow us to clarify our weekend rates. There are NO rate minimums for same-day bookings in the peak summer season nor is there ever a rate minimum for advance or same-day bookings in the shoulder seasons, except for Memorial Day weekend. In other words, FIRST-COME-FIRST-SERVE boaters can book one weekend night on a summer weekend or reserve day of. If the sun's out, swing by! See here for Marina Rates at both Watch Hill & Sailors Haven.
Food & Beverage Service – We are OPEN! We are serving restaurant menu and brunch on weekends and bar and snack bar 7 days per week. Visitors may sit inside the Whalehouse restaurant at Watch Hill to escape the weather whether you order at the snack bar window or choose to order inside for sit down service. Bar beverage service will be open every day for the summer season and the shoulder season. We have expanded business hours compared to years past, especially for earlier breakfast service that includes pancakes. Our goal is to house Food & Beverage staff at FINS in both Watch Hill & Sailors Haven so that we better serve visitors and our hours are not dictated by the ferry schedules. Please drop by, you may be pleasantly surprised that we're open. You are always welcome.
FREE Dockage. We are pleased to announce special offers for FREE Dockage: FREE hourly dockage when dining at our Whalehouse Point restaurant any day of the week after 5 PM peak summer season, any time shoulder season. Weekend hourly slips in peak summer season may be limited in availability and are at the discretion of the Dock Master. Feel free to call ahead.
Escape to Watch Hill -- Long Island's National Park Want the beauty, outdoors and remoteness of Montauk without all the fuss? Discover Fire Island's most extensive salt marsh, the beauty of the barrier island's beaches and dunes, and the solitude of a seaside wilderness at this National Park Service site.
A great family destination, Watch Hill is located on the western edge of the Otis Pike Fire Island High Dune Wilderness, directly across the Great South Bay from Patchogue, Long Island. It is accessible by Watch Hill Ferry, private boat, and foot only.
From May to mid-October, the Watch Hill area offers a visitor center, family campground, ranger-led interpretive programs (including FREE guided canoe trips and seining for the kids), a 183-slip transient marina with water, electric, and pump-out station; a small convenience general store, snack bar, self-guiding nature trail, picnic area, lifeguarded beach (summer only), restrooms, and bathhouse.
Sail to Watch Hill The Watch Hill Marina can accommodate boats with beams between 10 and 18 feet and a five foot draft. The majority of slips are between 10 and14 feet wide. Many of the slips, 75%, have electric and water (extra fee charged). There is a 14-day limit for each stay. A limited number of slips are available for seasonal rentals. Book your reservation with us today!
Pets are Welcome! Pets are not permitted on the ocean beach at Watch Hill from March 15 through Labor Day but are elsewhere. You're welcome to bring your dog, but remember that this may restrict your options for enjoyment of Sailors Haven. Pets must always be leashed, and you're required to properly dispose of your pet's excrement.
Boating Clubs We welcome all boating clubs, power squadrons and have the space to accommodate large groups. Please contact us for special events at Watch Hill Marina and Whalehouse Point restaurant.
To come in 2019 -Glamping in platform tents with beds, bedding and covered porches. -Watersport equipment rentals including Sunfish sailboat, Stand-Up Paddleboards, Surf Boards and Kayaks. -Excursions -Greater connections to Patchogue and other Fire Island communities by ferry and water taxi -Kids' Birthday Parties in the Park packages. -More locally sourced products in the general store and East-End produce in the restaurant and snack bar. -Live Music weekends and other programming such as @FishGuyPhoto -Special Events - contact us for your special occasion.
Approach
---
Minimum Approach Depth:
5.0 Feet
Mean Low Water Dock Depth:
5.0 Meters
Services & Amenities
Last Updated: Sep 27, 2018
---
Closest Airport:
MacArthur Airport - ISP
Show All
---