Awards
---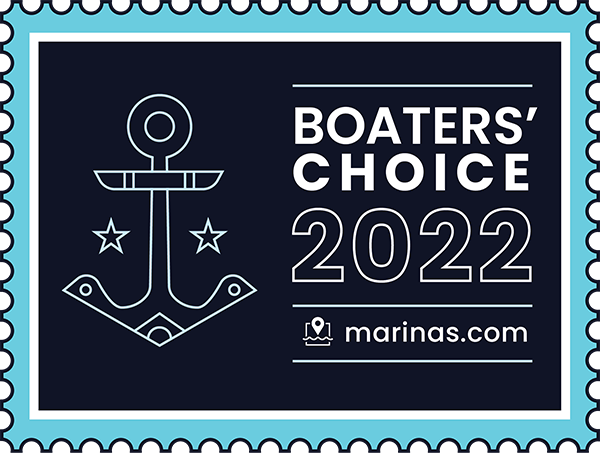 About
---
MODERN AMENITIES IN A RELAXED ATMOSPHERE! Brand new floating docks dedicated to transients and new bath house with laundry (June 2022).
Saltwater swimming pool, captain's lounge, ship's store, fuel, pump out, 50 ton travel lift and so much more! Just 1.5 miles to the Town of Kilmarnock for shopping, provisions, food, ABC store, etc.
Chesapeake Boat Basin has been a favorite destination with over 70 years of service to boaters on the Chesapeake Bay and in the Northern Neck of Virginia! We are the friendliest Boston Whaler dealer in Virginia! Our Boston Whaler dealership is located on the Chesapeake Bay and proudly serves the entire Northern Neck of Virginia.
Chesapeake Boat Basin is family-owned and operated and conveniently located in Kilmarnock, VA. Chesapeake Boat Basin can provide you with the latest and best in marine products to make your outdoor living more enjoyable. We specialize in offering the latest innovations in boating technology. We combine a wide variety of products with a friendly and knowledgeable staff to meet all of your boating needs. Our goal is to make Chesapeake Boat Basin your one-stop dealership for sales, service, and fun!
Chesapeake Boat Basin is the only authorized Boston Whaler Dealer serving the Virginia counties of Essex, Gloucester, King and Queen, Lancaster, Mathews, Middlesex, Northumberland, Richmond, and Westmoreland. Also serving Richmond, Williamsburg, Charlottesville, and Northern Virginia for Boston Whaler sales and service! So, whether you boat near Tappahannock, Hayes, Shacklefords, Irvington, Gwynn's Island, Deltaville, Urbanna, Burgess, Reedville, Warsaw, Montross, Alexandria, Chantilly, Spotsylvania, Fredericksburg, Mechanicsville, Toano, Hanover, or Colonial Beach, we are the friendly Boston Whaler dealer you have been looking for!
Berth Capacity
---
Approach
---
Just north of Windmill Point Light locate RN 2 at GPS coordinates N37.41.028, W76.14.170, proceed to OW B at N37.40.535, W76.16.486, then to R 2 at N37.40.283, W76.18.372 then to R 4 at N37.40.625, W76.18.970. Follow the remaining daymarkers straight up the creek. Chesapeake Boat Basin will be to your port side at the Perdue grainary. Marina monitors VHF channel 16 and uses VHF channel 9 as the working channel.
Minimum Approach Depth:
11.0 Feet
Minimum Channel Depth:
0.0 Feet
Mean Low Water Dock Depth:
11.0 Feet
Mean High Water Clearance:
0.0 Feet
Services & Amenities
Last Updated: Oct 20, 2022
---
Medical Facility:
Within 5 Miles
Car Rentals:
Within 5 Miles
Max. Vessel LOA:
160.0 Feet
Max. Slip Length:
50.0 Feet
Max. Slip Width:
0.0 Meters
Show All
---