Is this your Marina?
Claim your business and make sure that your information, amenities, and photos are up to date for boaters who are shopping.
Claim this Marina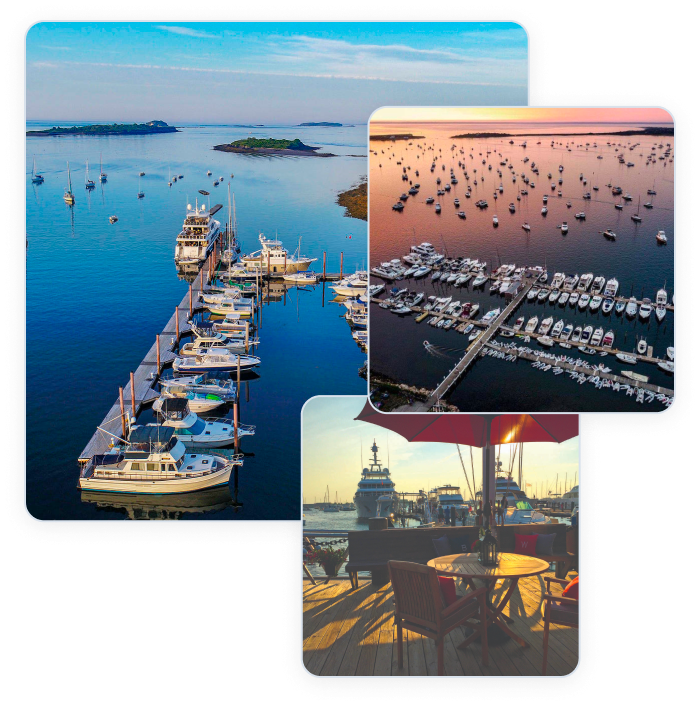 About
---
The writer from Gourmet Magazine may have summed it up best when he described the Tilghman Island Inn as "part convivial house party and part comfortable hostelry."
Something about the magnificent panorama of water–where the strand of Knapp's Narrows meets the Chesapeake Bay–lends itself to a special brand of soothing, laid back ambiance, which is then garnished with just the right touch of elegance and first rate service. Tilghman Island itself, which is only gradually and grudgingly giving way to the modern world, reflects a way of life still shaped by the timeless, unhurried rhythms of the water, nature and the seasons.
Yes, bring your watch, but make sure to set it to Tilghman Island Time.
For boats transiting Knapp's Narrows bound for points to the east or west, or boats heading up or down the Bay, our location at the Western (Bayside) entrance to Knapp's Narrows makes us a convenient and accessible stopping point no matter where you're headed. One of our nine transient slips or T-dock is a smart stop for lunch, dinner, a day or two or a weekend, or just a night off the boat. Call us by radio (VHF 16) or cell phone to let us know you're on the way. During peak times advance reservations are advisable.
Berth Capacity
---
Approach
---
Minimum Approach Depth:
10.0 Feet
Minimum Channel Depth:
0.0 Feet
Mean Low Water Dock Depth:
3.0 Feet
Mean High Water Clearance:
0.0 Feet
Services & Amenities
Last Updated: May 19, 2020
---
Max. Vessel LOA:
36.0 Feet
Max. Slip Length:
36.0 Feet
Max. Slip Width:
0.0 Meters
Show All
---
No reviews yet! Be the first to write a review of Tilghman Island Inn.