Awards
---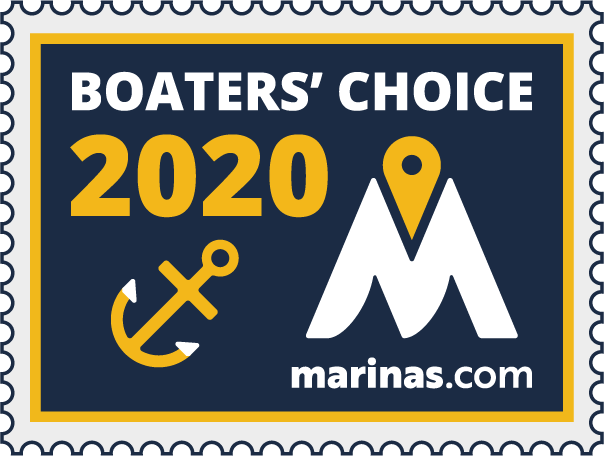 About
---
Waterfront Park offers: vessels trash removal and pump-out services, use of our coin-operated laundry machines, and secure head and shower facilities (access code obtainable from the Dock Master). Prior arrangements may also be made for electricity and water requirements. Simply contact our Dock Master for these services, and inquire about other boater conveniences and services available in the community. Please provide ample notice to facilitate arrangement of utilities. Some fees and restrictions may apply.
Prohibited at Waterfront Park are: Diving and jumping from piers, vessel rafting from docks and moorings, skateboard riding on structures and benches, and vehicles of any kind without permission of the Dock Master. By city ordinance, open containers of alcoholic beverages are prohibited on city-owned property, but these may be enjoyed responsibly onboard your vessel. During major events and in cooperation with the New London Police Department, please be advised that coolers, backpacks, or strollers will NOT be allowed to enter Waterfront Park. There will be checkpoints before entering the waterfront. During major events like Sailfest, please leave your pets onboard your vessel.
Reservations: At any time of the year a vessel may apply for reservations for regular docking or seasonal mooring. The Dock Master has discretion on accepting or denying reservations for docking or mooring vessels at Waterfront Park.
The Dock Master begins accepting Sailfest mooring reservations on the first Monday in March each year for this popular three-day waterfront/fireworks event. For current event information, visit www.Sailfest.org.
Can accommodate vessels to 300' in length and 18' feet of draft
Connecticut Harbormaster of New London: David W. Crocker 860-443-6304
Berth Capacity
---
Approach
---
Upon vessel arrival the captain/operator may contact the Dock Master at VHF Ch. 9 or 860-443-3786.
Services & Amenities
Last Updated: Apr 28, 2023
---
Medical Facility:
Within 5 Miles
Show All
---